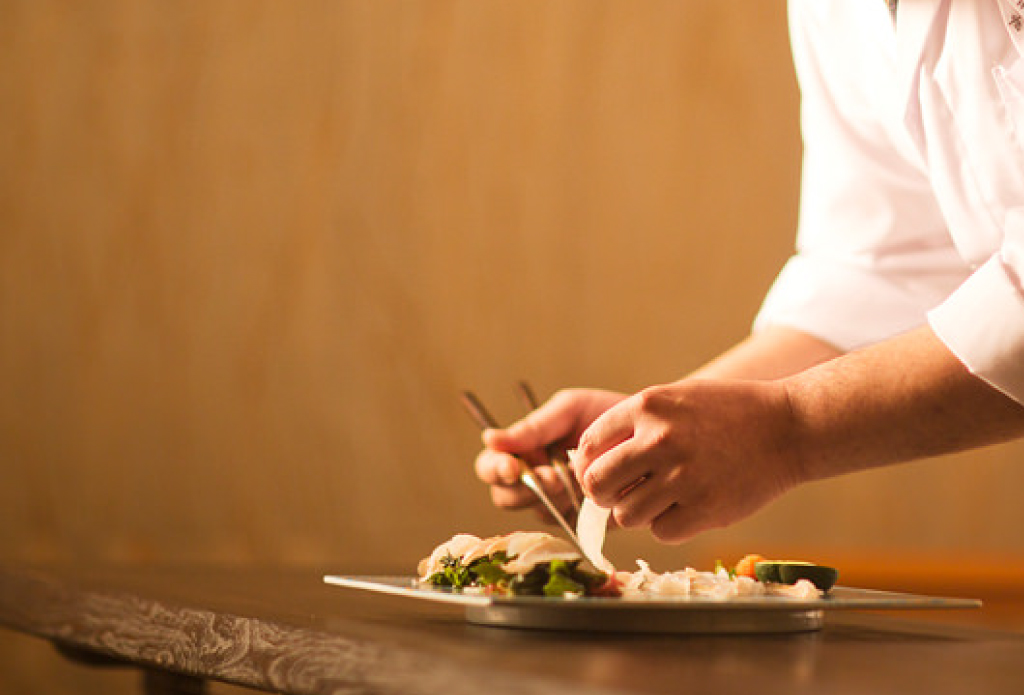 Stay and feel traditions and
food culture of Onomichi close to you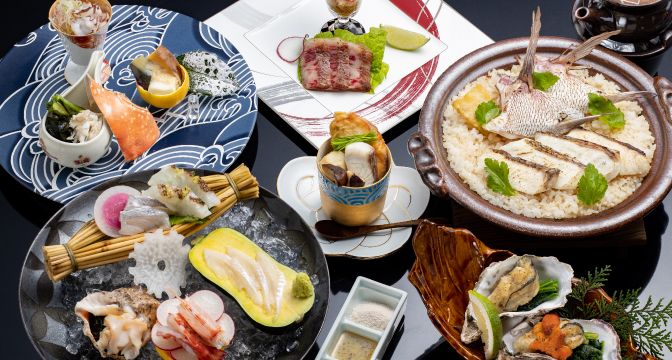 Service a la carte
of Japanese Restaurant Inn
Serving carefully selected local ingredients as the committed dishes
Our commitment on our dishes as a pride of former Japanese Restaurant.
Dinner menu is an authentic Japanese-style Kaiseki cuisine course : carefully selected Onomichi-unique local products such as Sashimi (assorted sliced raw fish) served with various seasonings "Lemon Salt / Herb Oil / Tosa Soy Sauce", vinegar from a traditional vinegar brewery Sugita Yojibee Shoten in service since 1885.
Please enjoy our Onomichi Hansei-style which allows you to experience our food culture of Onomichi throughout the course.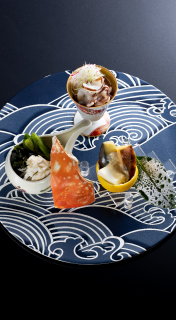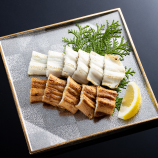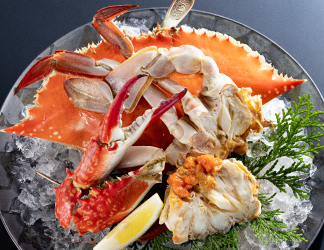 Seasonal fresh vegetables
of Onomichi selection
Japanese Modern Classic making the most of the carefully selected ingredients
Snapper-Kamameshi, one of our specialties, is rice and slightly scorched snapper meat cooked in a thick iron pot using special dashi-soup made from grilled snapper-bone and selected vegetables.
In pursuit of Onomichi Hansei original "Japanese Modern Classics Cuisine", we respect traditional Kaiseki cuisine with some modern arrangement in the combination of seasonings and ingredients.
We hope you enjoy the cuisine, carefully selected and cooked to bring out the best of the ingredients.
Grilled salt-packed Snapper

Fresh fishes from Onomichi/Seto Inland Sea

Grilled salt-packed Snapper

Fresh fishes from Onomichi/Seto Inland Sea
Onomichi Brand
Experience of the Food Culture
of Seto Inland Sea
Devoting to Onomichi food from the beginning to the end, abundant seafood from Seto Inland Sea will be served as your main dish. Luxurious food stimulating all five senses, cooked with elaborative skills and colored with garnishes of seasonal vegetables grown in our mild climate.
Creative Japanese Kaiseki cuisine using rich seasonal tastes from Seto Inland Sea.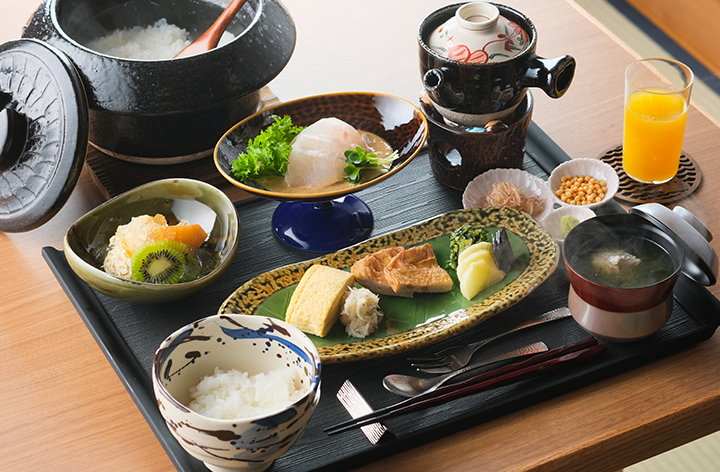 Breakfast
Committed Japanese Breakfast with Snapper-Chazuke
Japanese breakfast with our specialty of Snapper-Chazuke using sesame-sauce and committed dashi-soup.
Please enjoy the fresh snapper from Seto Inland Sea.
Recommended way to eat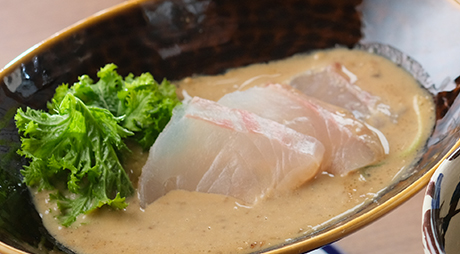 First, try a slice of raw fish.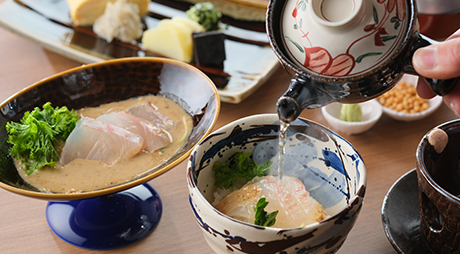 Enjoy the flavor of the sesame sauce. Pour dashi and make a nice bowl of Chazuke.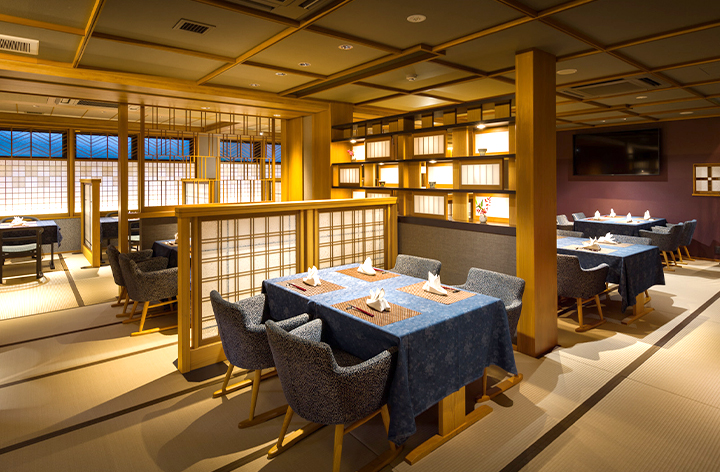 Dinner Time

17:30 ~ 21:30 (Last Order 19:30)
Breakfast Time

8:00 ~ 10:00 (Last Order 9:00)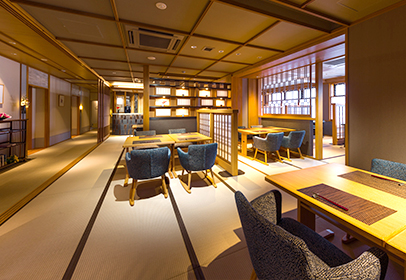 Dining
Dining & Lounge "To"
Onomichi, largest port in Seto Inland Sea for Kitamae Ships making port calls, has the history of developing its own food culture by people gathering and exchanging foods and materials from all over the country. Please enjoy our varieties of excellent dishes in "Onomichi Hansei Style" of bringing Onomichi-unique food culture and history.